Swatchbook Partners With Masterkey to Open New Service
Center
Masterkey's all new "Virtual Fabric Lab" to provide professional services for fabric and material virtualization
Irvine, CA, March 16, 2021 –  swatchbook, inc. today announced that it has officially partnered with Masterkey, a leading technology company providing software solutions and digital transformation services to the textile, apparel and fashion industry, located in Istanbul, Turkey.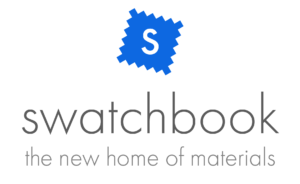 The collaboration between swatchbook and Masterkey started back in October of 2020 with Masterkey becoming a swatchbook reseller. With the introduction of "Virtual Fabric Lab", a newly formed division as part of Masterkey with focus on fabric and material digitization, Masterkey has now become an official partner in swatchbook's ecosystem.
Virtual Fabric Lab will serve as an official service center for swatchbook, inc, further expanding the company's digital service capabilities to serve both brands and suppliers around the globe in the most efficient way possible.
"Virtual Fabric Lab is a natural extension of our digital offerings. And swatchbook is exactly the platform brands and suppliers both need to connect", said Kerem Kadirglu, General Manger of Masterkey. "We are now able to offer tools and services from beginning to end, allowing us to help our customers to complete their digital transformation. We are excited to be part of this journey."
The pandemic has forced many companies to rethink how to do business with their supply chain moving forward. While Masterkey has been offering digital solutions for fashion brands for several years, the addition of swatchbook to their product portfolio as well as the establishment of their material virtualization center Virtual Fabric Lab allows the company to help brands to fully digitize their supply chain by also bringing suppliers into process, independent of their location.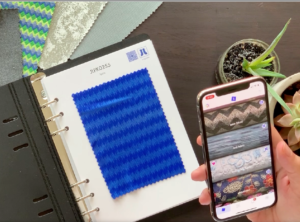 Equipped with the latest hardware and software tools from VIZOO GmbH for material scanning, as well as Fabric Kit from CLO to capture the physical characteristics of a material, Masterkey is ready for material virtualization today.
"Masterkey is the perfect partner for us", said Yazan Malkosh, founder and CEO of swatchbook. "Combining their expertise in digital fashion tools, their client base, industry connections, and location make them a vital hub for swatchbook as we are expending our global presence. With Masterkey as a partner we can effectively serve the fashion hot spot in Turkey and surrounding areas. This is another big step for swatchbook's journey and growth, and of course another win for the fashion industry as a whole."
Learn more
To learn more about Masterkey and Virtual Fashion Lab, please visit https://masterkey.com.tr. For swatchbook's latest capabilities and offerings please visit www.swatchbook.us.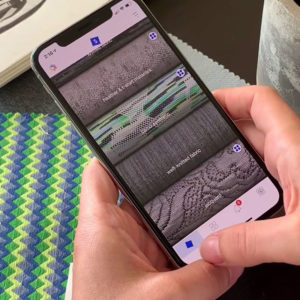 About swatchbook, inc
swatchbook is a design & software company that develops applications that make you smile. Founded in 2017, the company focuses on the development of cloud, desktop & mobile software applications that help integrate the creative community within an organization into the product development process.
swatchbook is located in sunny Irvine, CA. Its founders share a deep passion for good design & workflow, as well as a deep understanding of the challenges in the digital product development process & the future needs of companies in many industries.
About Masterkey
We believed in the power of innovation and revolution since the first day we were founded. We provide end-to-end, value-added and sustainable technologies and Digital Transformation services with our young, dynamic and professional team.
We know that every industry faces different challenges in the digital transformation process, and we offer customized best solutions to help you get where you want.
We focus on providing high value to our customers with integrated, reliable, environmentally friendly and sustainable technological solutions. We measure our success with the achievement of our customers.
Masterkey is the only authorized distributor and prime reseller in Turkey of CLO, Marvelous Designer, Romanscad, Poly9, swatchbook products, and distributor and reseller in Turkey for Vizoo and KeyShot.
Press contact swatchbook:
Thomas Teger
swatchbook, inc
[email protected]
p: +1 (949) 491 1301
Press contact Masterkey:
Ìlknur Yilmaz
Masterkey
[email protected]
p: + 90 216 228 43 32