"3D Fashion Design Program" Cooperation Agreement between Ege University and CLO September 2021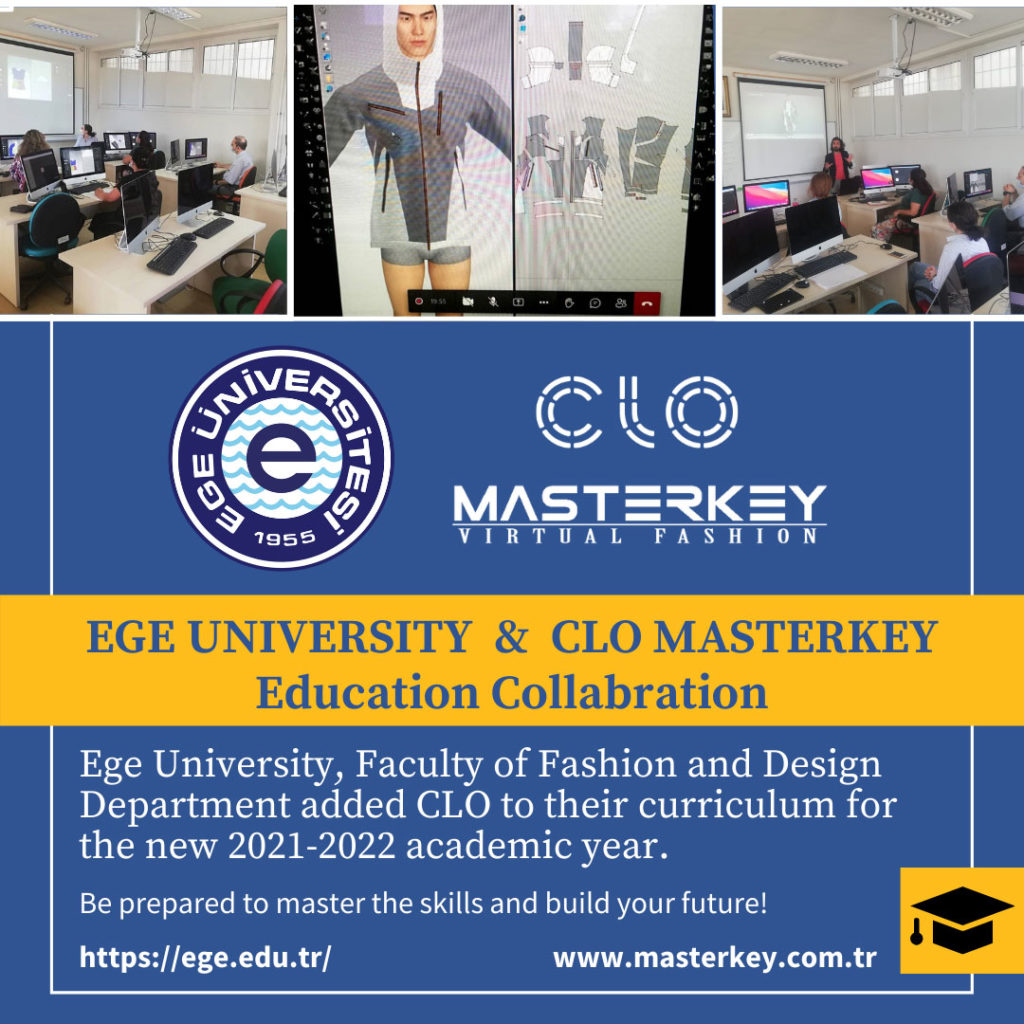 With its deep-rooted history, Ege University trains professional human resources for the Ready-to-Wear and Textile Industry in Turkey. Ege University will prepare its students for the industry by introducing the latest technology by adding the CLO 3D software, which is accepted in the international platforms and the market, to the course curriculum.
CLO 3D Turkey distributor Masterkey produces end-to-end solutions with its international business partners for the digitalization of the Textile Industry and meeting with high technology in Turkey and region countries. Masterkey serves to the Aegean region with its İzmir liaison office and is also a member of the Aegean Clothing Manufacturers Association | EGSD. With the "Virtual Fabric Lab" brand under Masterkey,
provide professional services for fabric and material virtualization & digitilazation in international standards.
A "Cooperation Agreement in CLO 3D Education" was signed between Ege University School of Fashion and Design and CLO Turkey distributor Masterkey.
Talking about the details of the agreement, Prof. Dr. Hakan Atılgan said that the "CLO 3D Academic Version" program, which is the latest technology 3D clothing design software, will be made available to Ege University by Masterkey, the only authorized reseller in Turkey.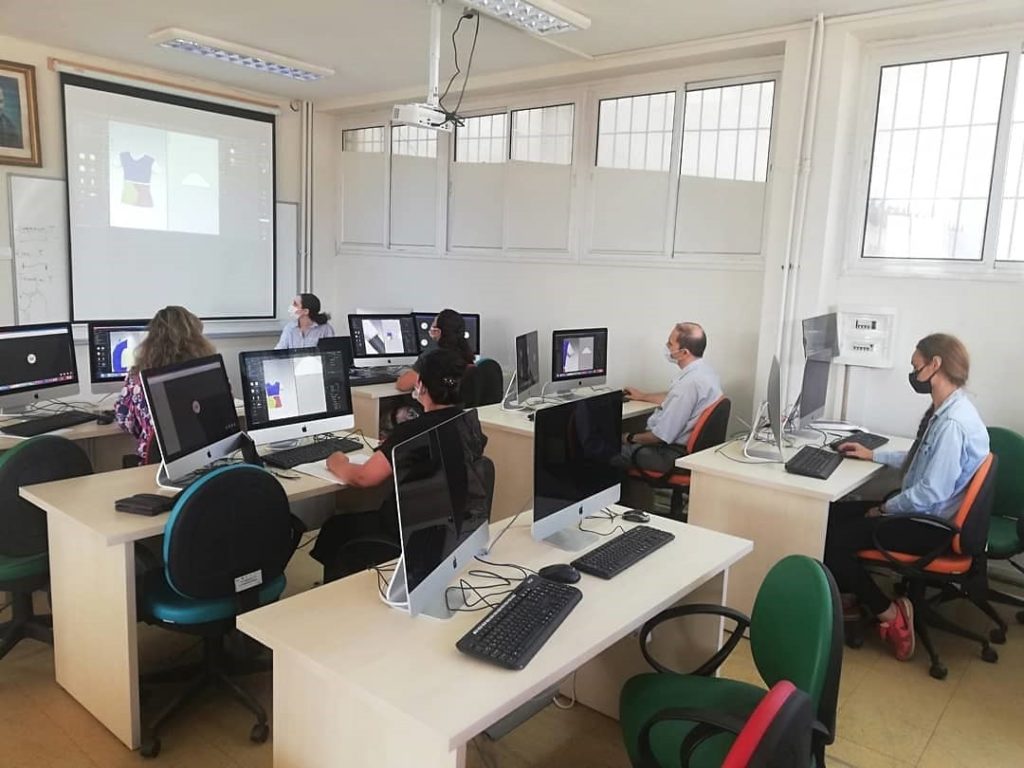 "15 education licenses will be made available to our university for a period of 2 years. In addition, our instructors will be trained by the associated company (Masterkey) on the use of the program in question. We are happy to introduce one of the most preferred fashion design software in the world into our education curriculum. All my best wishes"  said Prof. Dr. Atılgan.

Ege University Fashion and Design School Director Prof. Dr. Ziynet ÖNDOĞAN said, "With the introduction of CLO software to our university, we will encourage the use of 3D technology in our undergraduate and graduate programs in order to improve the learning experiences of our students, and we will teach our students the software as a course. We will support our students to stand out in their careers with theoretical and practical training on the latest design and ready-made clothing production solutions in three-dimensional technologies. I would like to thank Masterkey officials for bringing such a useful technology to our academics and students."
Masterkey General Manager Kerem Kadiroğlu stated that he believes that the cooperation with Ege University in this region of Turkey, where the textile industry is the strongest, will accelerate the digital transformation of the industry and that students who will graduate knowing Clo3d will respond to a serious demand in the industry.
CLO is a 3D virtual fashion design software that enables ulta-realistic designs in the fashion and ready-to-wear industry. It reflects the physical characteristics of the fabric, such as drape, stretching and wrinkling, close to 95% realism. Thanks to the patented 3D physics engine, fabric and pattern-related errors are minimized, and the number of unnecessary prototypes and manufacturing samples can be reduced. Thus, manufacturers save on both fabric & material cost and design team costs. Clo 3D continues its educational studies and collaborations with many distinguished universities and academic institutions in Europe, America and the Far East.