CLO3D'S PLACE IN EDUCATION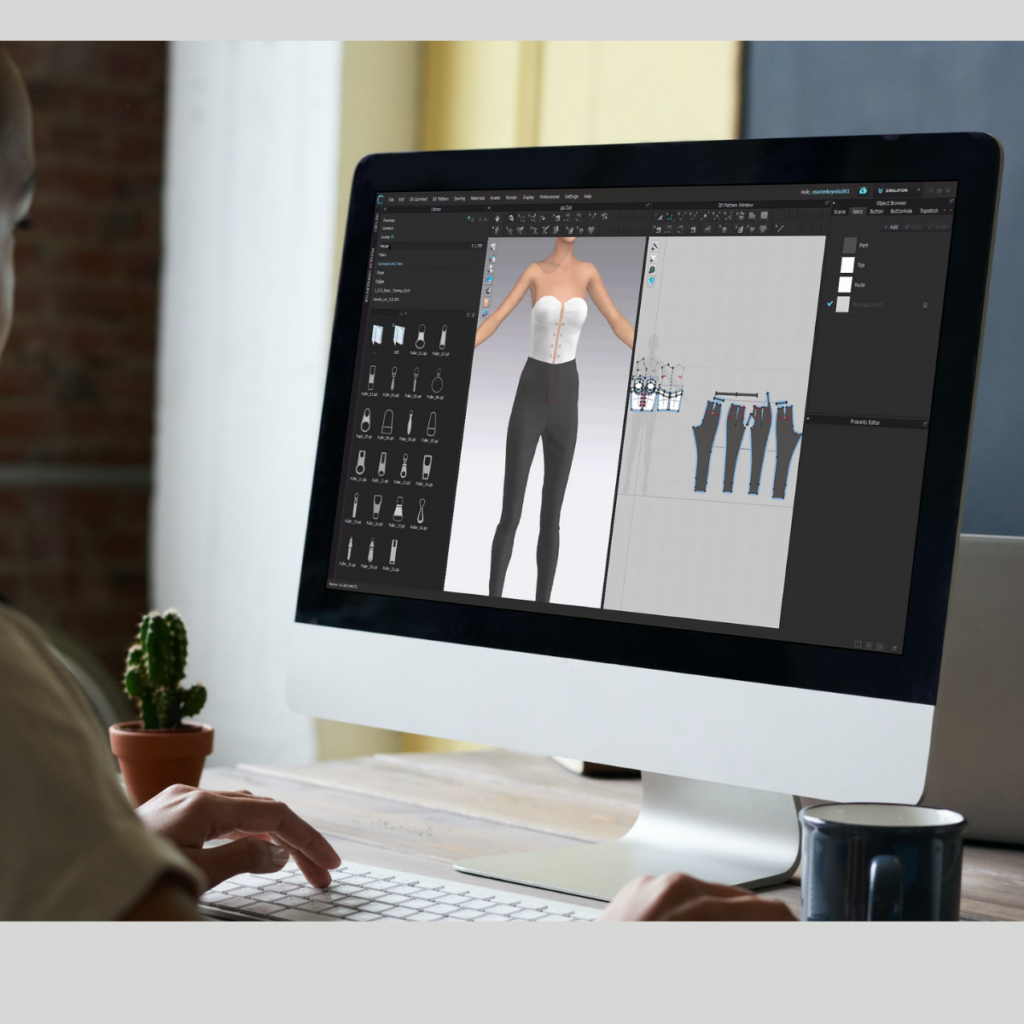 Masterkey | Virtual Fashion Academy is the only authorized distributor of CLO 3D in Turkey and the only authorized certified training center.
 In the CLO 3D Basic Training program, the theoretical background such as CLO basic information, introduction to the interface, navigation, basic tools, basic functions is learned and the ability to apply digital artistic drawing techniques is gained. In the training, virtual sewing, pattern / model conversion, fabric, accessories, graphics are learned and 3D – 3D thinking and how to bring the whole garment together with details in CLO.
 Advanced education is planned for CLO users who focus their CLO skills on improving productivity, proficiency and usage performance. It is aimed at increasing the detail, quality and speed of usage performance of the work done in Clo.
 CLO 3D Enterprise Training includes using 3D clothing design software used in the fashion and textile industry. You can renew, edit and change the clothing designs that you will transfer to CLO 3D as much as you want. By editing your dream design on virtual models instantly, you can turn your designs into reality in a very short time.
 In the fashion design industry, 2D fashion design software has become obsolete and lagged behind the fashion's understanding of "following the current, new and innovative". CLO 3D has created a revolution in the world of fashion and integrated the design process with the 3D process and based it on the "imagine, design, pull, stretch and release" working logic.
 It is possible to be exhibited instantly with the virtual podium called CLO3D Show Player in Masterkey Virtual Fashion Academicy. After this training, fashion designers can organize their own fashion shows with lifelike virtual characters that they can choose from ready-made characters or create themselves. These videos, where they can add their brands' emblems or their own names, and enrich them with music and lights, will be no different from a real fashion show.
 CLO 3D, which reduces design times and costs, makes the design process enjoyable, and allows you to create new and different designs, is preferred by many world-renowned fashion academies and ready-made clothing companies.
 Masterkey Virtual Fashion Academy with CLO3D Enterprise Training, you can prepare leather, fabric and other materials and all kinds of accessories you can imagine with CLO 3D. You can easily prepare, simulate and put into production the accessories limited by your imagination with CLO 3D.
 Computer-aided digital designs provide the link between the customer and the manufacturer with the widespread use of technology in the fashion industry.
 In this program, which aims to use the CLO 3D program effectively in fashion design; You will learn how to design 3D fashion that creates digital, lifelike clothing visualization with the latest simulation technologies. You will prepare artistic and technical drawings in digital environment and create professional digital technical drawing sheets for the sector. At the end of the program, you will carry out projects in line with a chosen theme.
If we ask who can participate in the program, those who have Basic Modeling and Stylist knowledge and also want to improve themselves in the field of digital fashion design, those who have basic knowledge of Photoshop Illustrator or computerized pattern programs from fashion design programs, those who aim to work as a 3D Fashion Designer in the fashion industry can participate.